You don't have time. Your work schedule is hectic. You're a new mom, or a working mom. You say your joints are too creaky. You don't like the traditional gym scene. You feel self-conscious or embarrassed. You don't want to drive an hour to the gym. You don't know what to do when you get there. You know what to do, but don't have the motivation to do it on your own. You're in a funk you can't seem to shake.
Farmgirlfit is ready to meet YOU wherever you are! No more excuses.
Join the waitlist!
Registration for the next session of the FGF@Home program will open soon! Join the Wait List HERE to be the first to know when it does!

FGF@Home is a 12-week do-anywhere exercise and nutrition program for ANYONE. Each session includes:
FGF@Home requires minimal space and minimal equipment. Truly, do-anywhere. In most cases, if you can stand and extend your arms in any direction, you'll have plenty of room. Living room? Bedroom? Office? Hotel room? Outdoor patio? YES! Besides your body—a powerful piece of equipment that should not be ignored—you won't need more than a pair of dumbbells. We will give you all the specifics for your workout space and equipment once you register. #mysweatspace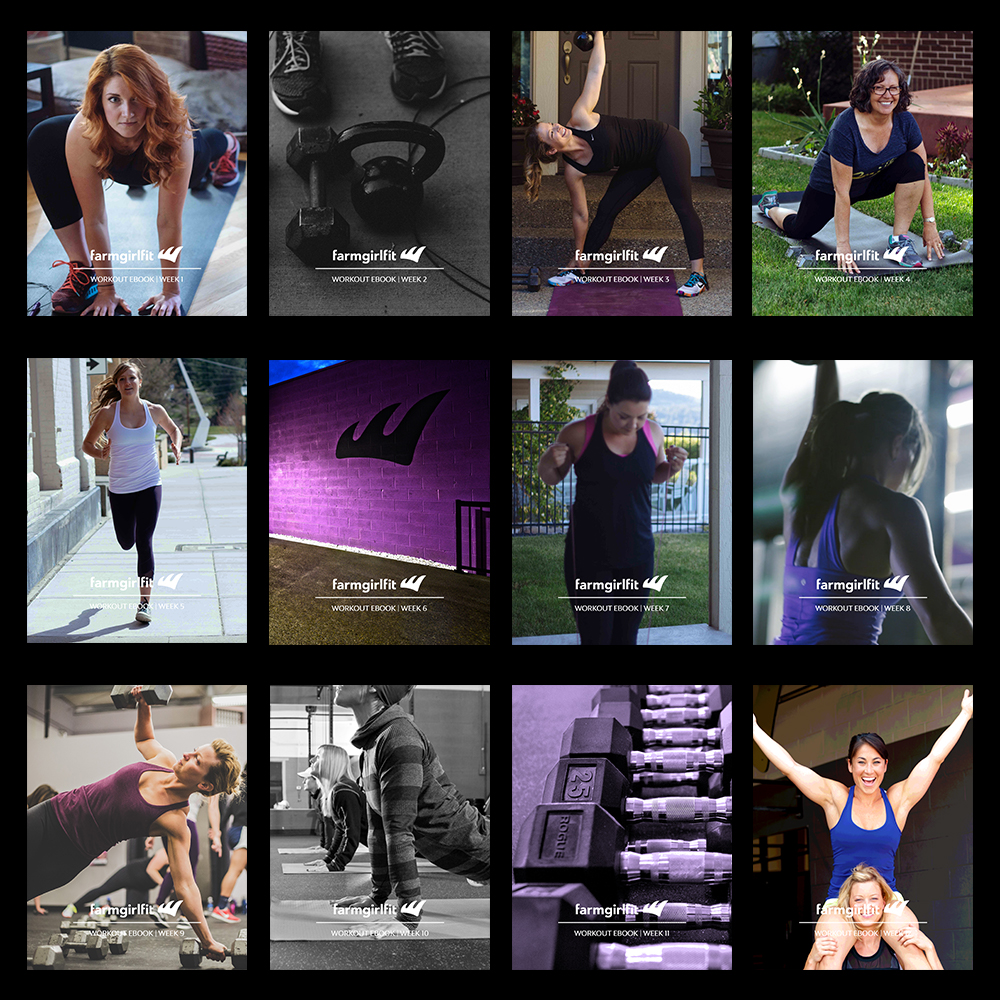 ---
The Deets
personalized 12-Week fgf@home FITNESS PROGRAM
Just like the workouts performed in our gyms, we call your workouts The Grind. We apply the same concepts, programming for a feminine physique and focused on performance-based results. Your 12-week FGF@Home fitness program will be tailored for YOU. The program will be delivered weekly, with clear instructions, demonstration videos, and a specific focus or challenge—in other words opportunities to win prizes! We will meet you wherever you are, but you have to show up, and you have to do the work! We program to get you moving 4-6 times per week, 30-40 minutes per day. The workouts are designed to challenge you, but also so that you have some fun along the way and feel accomplished! Check out the videos on our YouTube channel of the various movements and exercises we incorporate. #TheGrind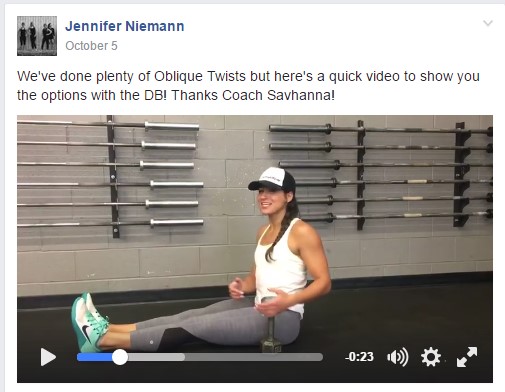 FGF eats real food - nutrition guidelines and recipes
FGF@Home also includes our nutrition guidelines. These not only explain our approach to fueling our bodies, but also give you a framework for building a healthy nutrition plan that doesn't involve starving yourself. On the contrary, we show you how to eat well, for a lifetime of living well! The guidelines include meal planning suggestions, and we provide enough recipes so that you can plug them into your plan to cover all your meals. This nutrition guide is included as part of your FGF@Home registration, or can be purchased on it's own HERE. #FGFeatsrealfood
review and feedback from certified FGF Coaches
Let's talk about it! In our experience, one of the biggest factors to consistency, and ultimately success, with any fitness program is accountability. With the FGF@Home program, you will have the opportunity to interact with our Coaches. Check in with us, ask questions, as often as you like. We will also check in with you—providing motivation, asking for your honest input, monitoring your progress, and giving feedback, to help you achieve your goals. We're talking dialogue and conversation. #FGFrealtalk
online farmgirlfit community ACCESS
Community is a powerful thing! It's support, motivation, a source of information, a sense of belonging, and the confidence that you are not alone. With the FGF@Home program you will be welcomed into the well-established and ever-growing Farmgirlfit community, as well as help build the new FGF@Home community. We have a specific online forum for the FGF@Home members to interact with each other, ask questions, provide encouragement, and simply stay in touch! Details will be provided once you register. We would love for you to follow and interact with us on social media—you won't regret it! #livefarmgirlfit
---
Reviews
FACEBOOK
If you have questions about the program or would like more information, please email us at fgfhome@farmgirlfit.com
---
You can join the Wait List for our next session HERE. We'll contact you before opening up registration to everyone else!